75-ACRE FARM WITH CUTE HOME
Alfalfa, Pasture, Cattle Corral
10,000-sq.ft. Barn & More: US$350,000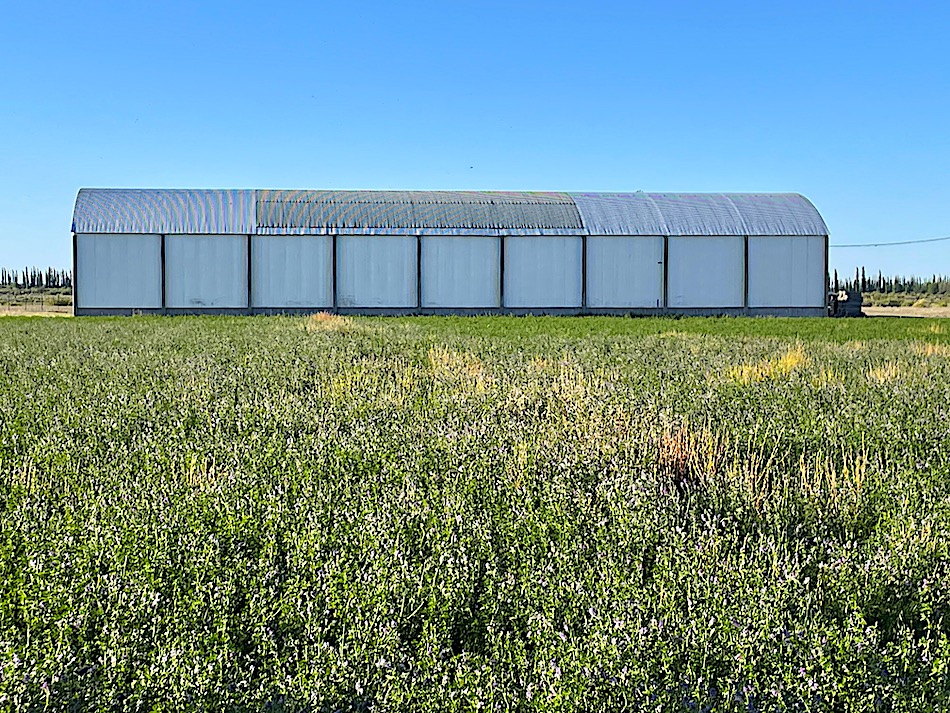 LOTS OF WATER!
Canal Water & Irrigation Well
Includes Nice Worker's House
Old Winery & Warehouse
---
This 75-acre farm (30 hectares) just east
of San Rafael has a nice 4-bedroom, 2 bath home
and a worker's house plus a new 10,000-plus
square-foot industrial barn/warehouse that
would cost about US$250K to build in the USA.
It was built in 2019.
Also on the property is an old abandoned winery
and a former fruit-drying and processing
facility/warehouse. Both are "projects" if
you were to put them into use for something,
both have been upgraded with new electric
and 3-phase electric is there.
ALFALFA & PASTURE
CATTLE CORRAL
The farm has 12-5 acres in alfalfa and another
12.5 acres leveled and ready to plant.
The property is completely fenced.

The property also has new corrals set up with
cattle chutes and a feed lot in mind.
OTHER IMPROVEMENTS
- Irrigation well with 12-inch pipe and
60 hp pump for irrigation.
- 5-inch well for good quality drinking water.
- Old house (in addition to the two others)
that could be restored.
- 3-Phase electric on the property.
- A 100-kilowatt transformer
- A commercial electronic truck scale (formally
mechanical) converted to digital.
- Corral and new facilities for rearing calves.
---
PHOTOS: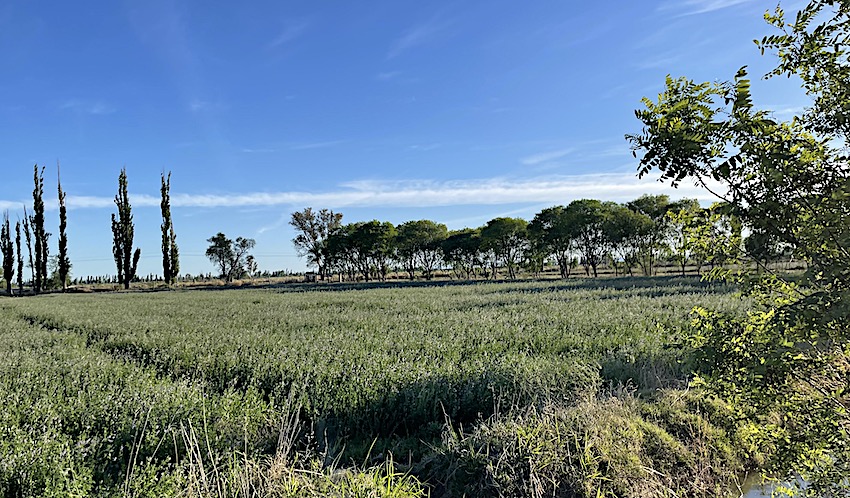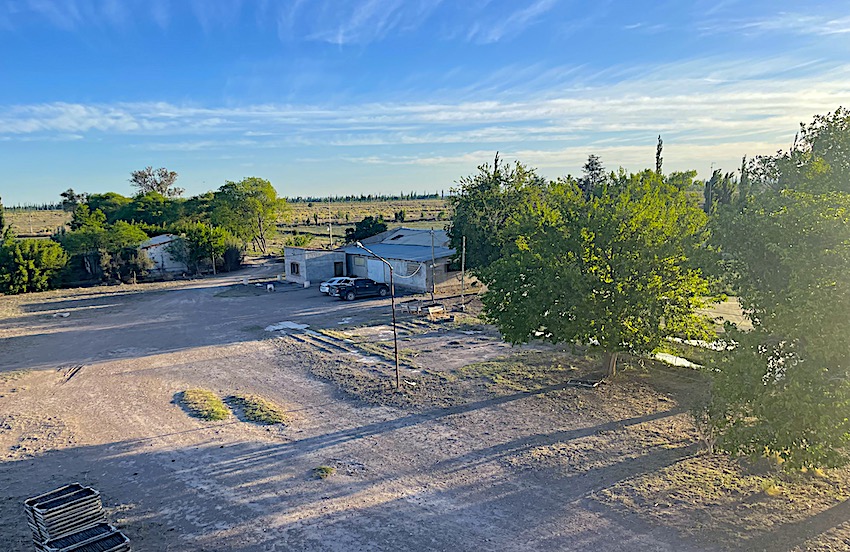 Owner Home Photos: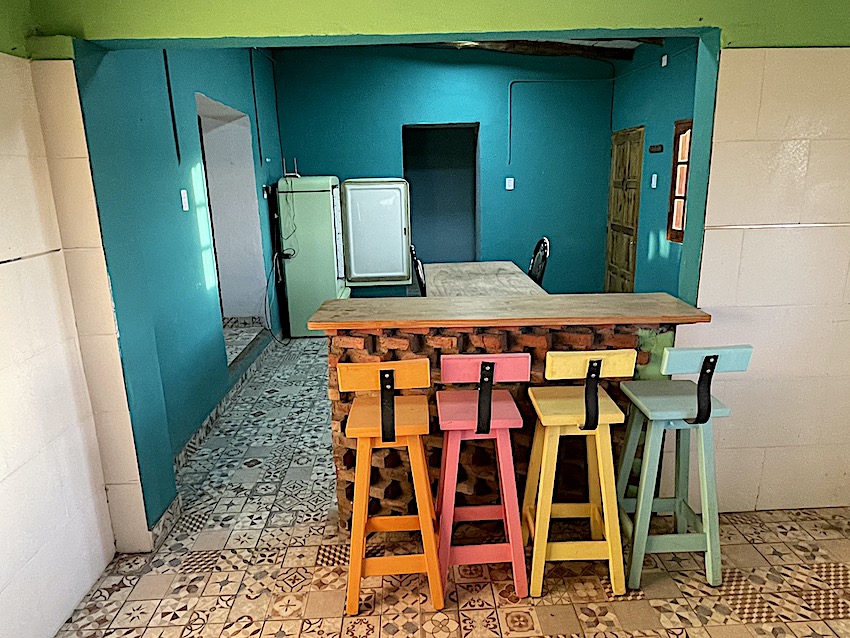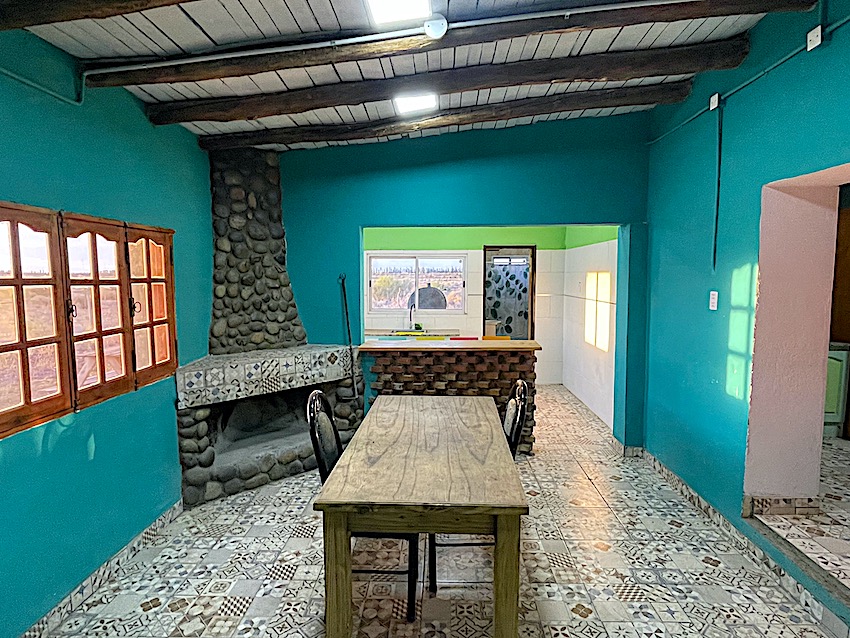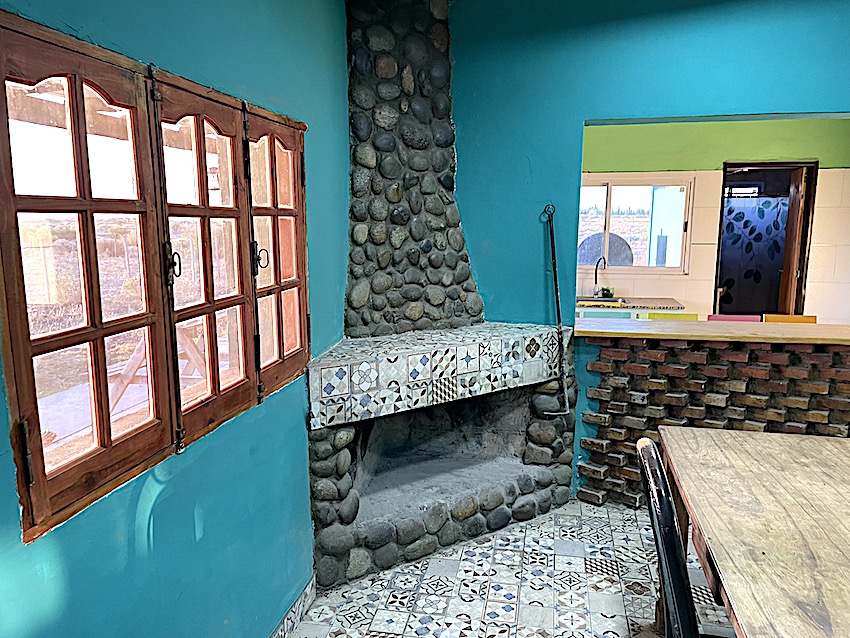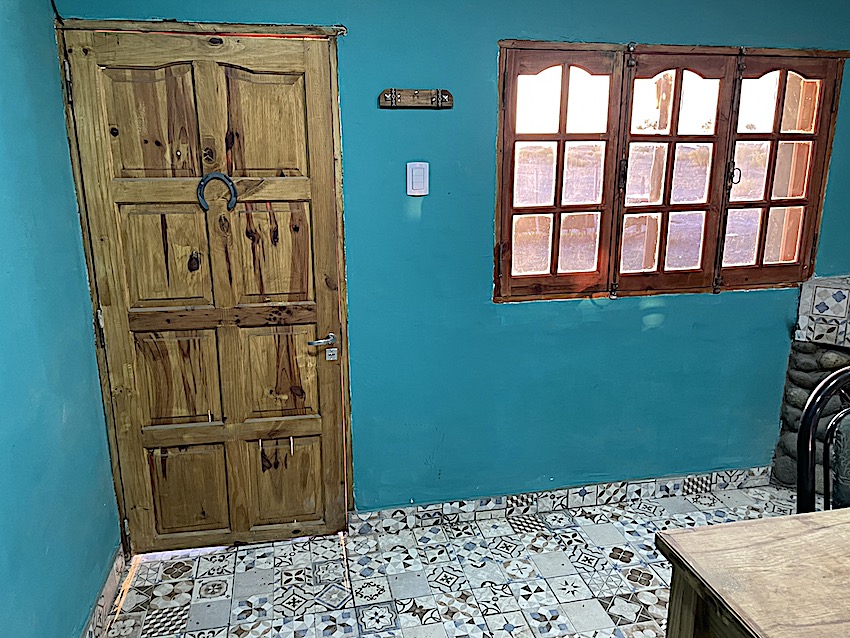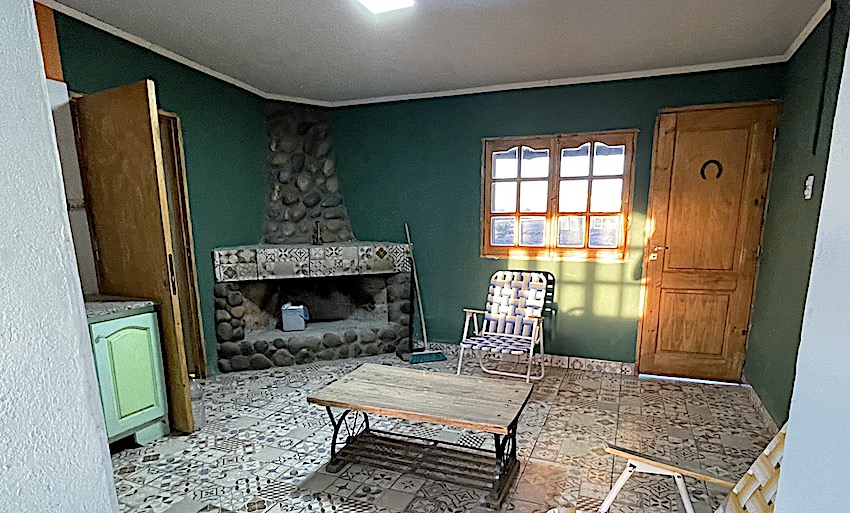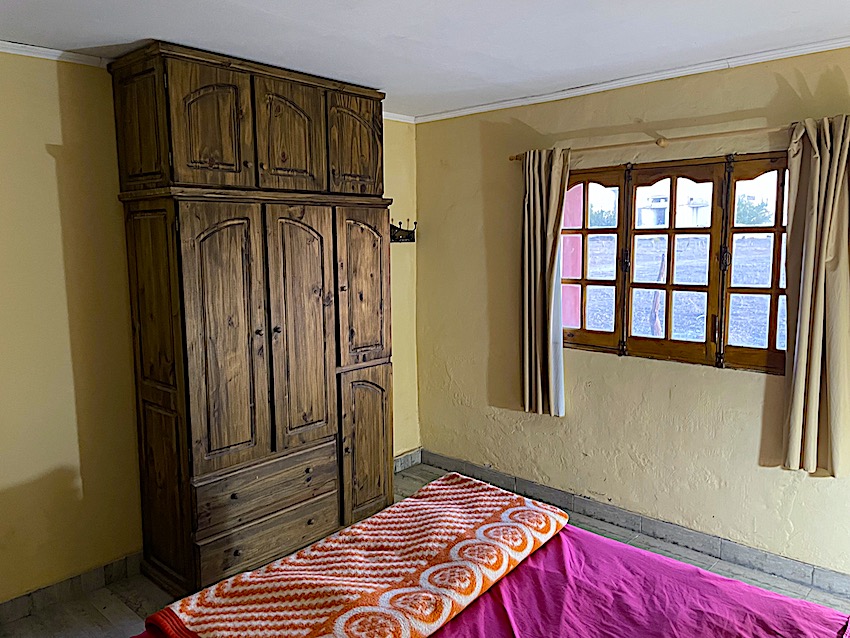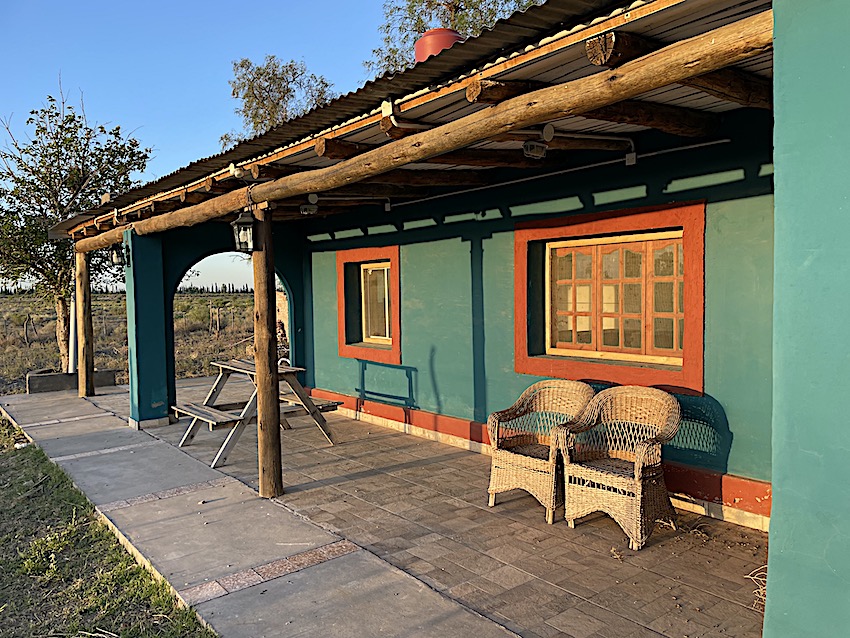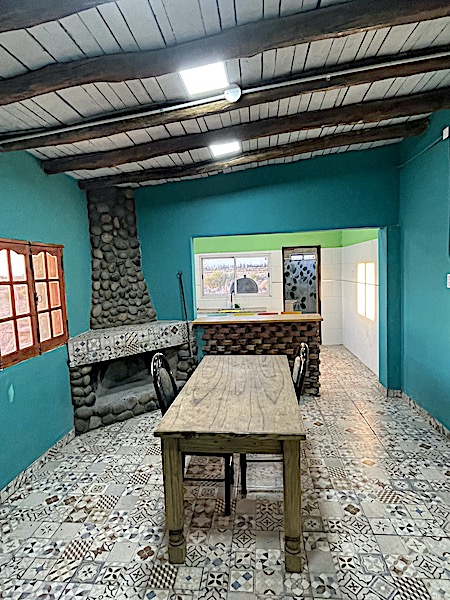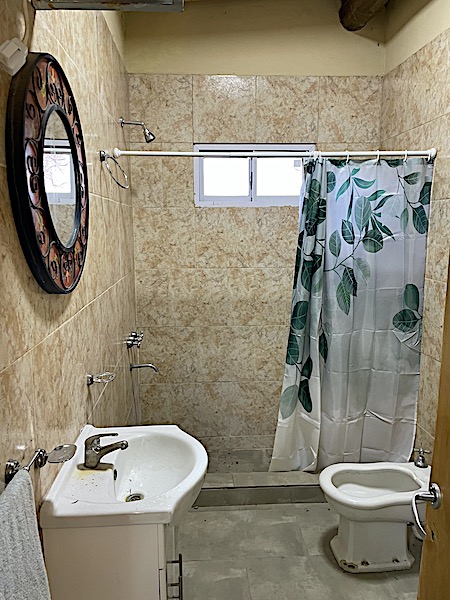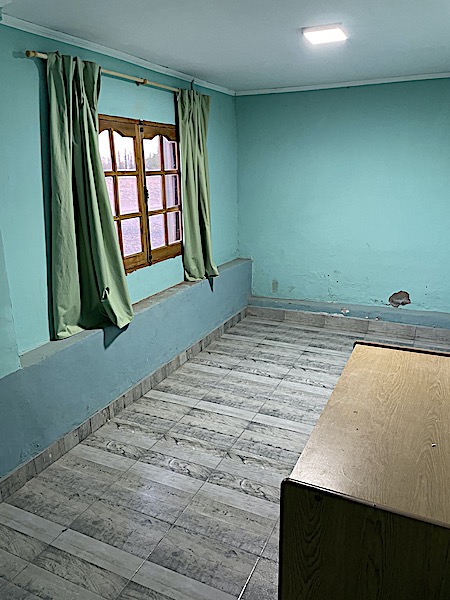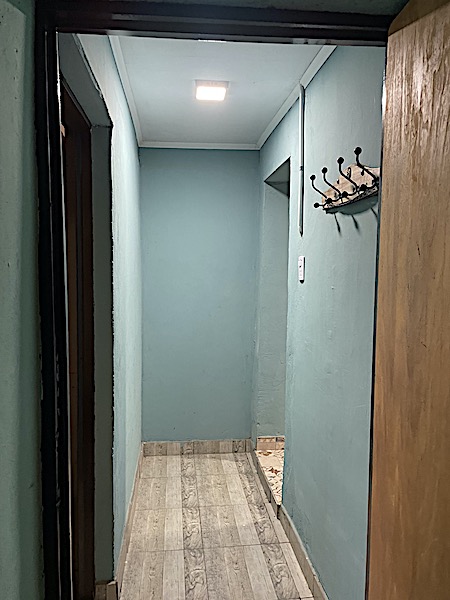 Alfalfa & Pasture: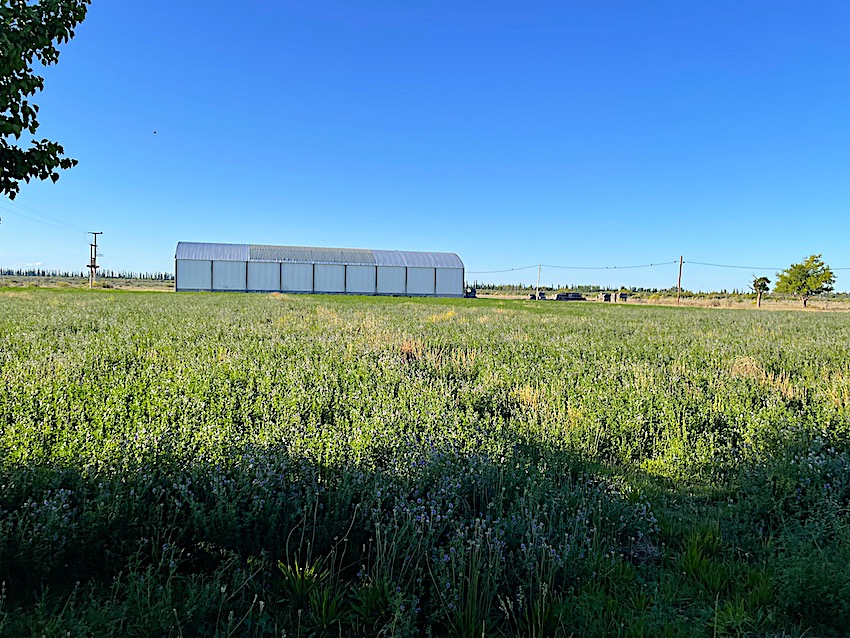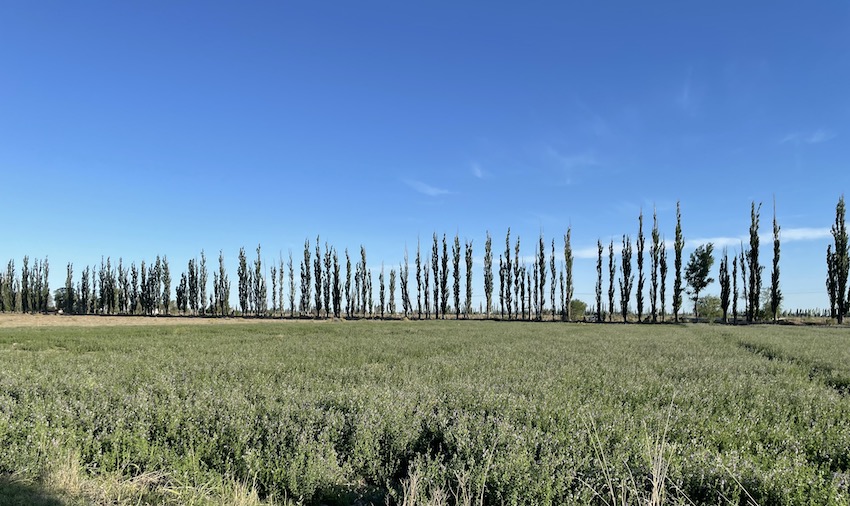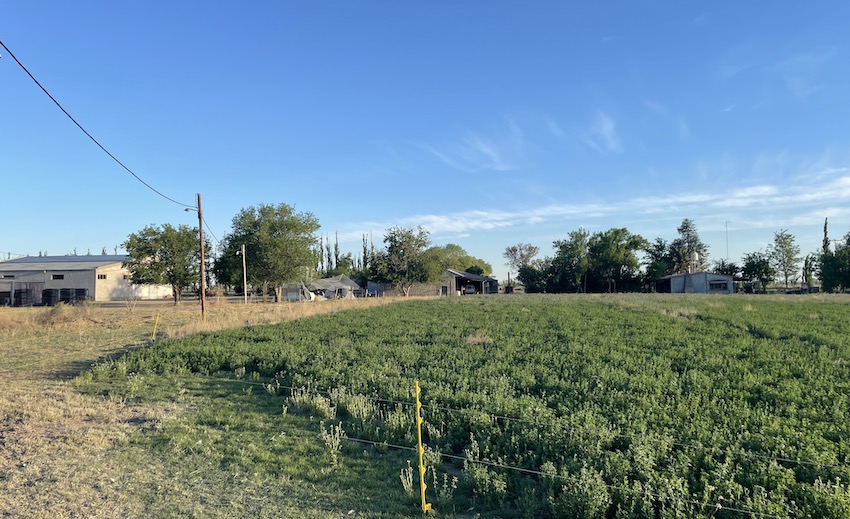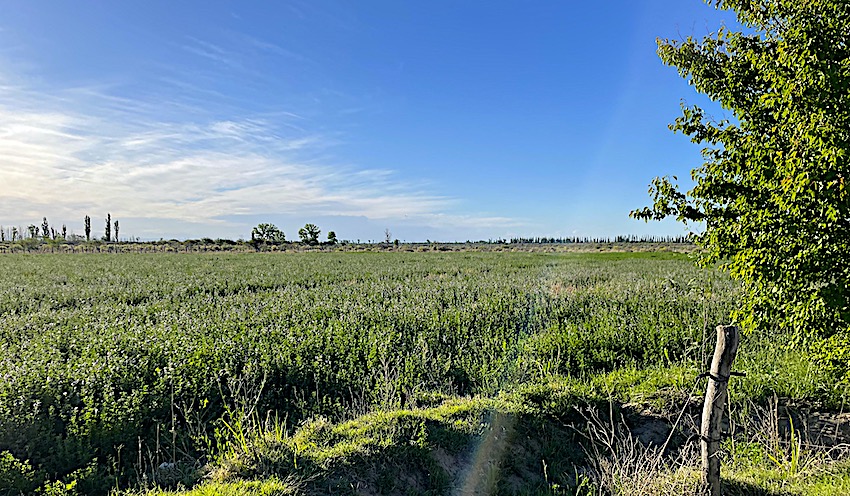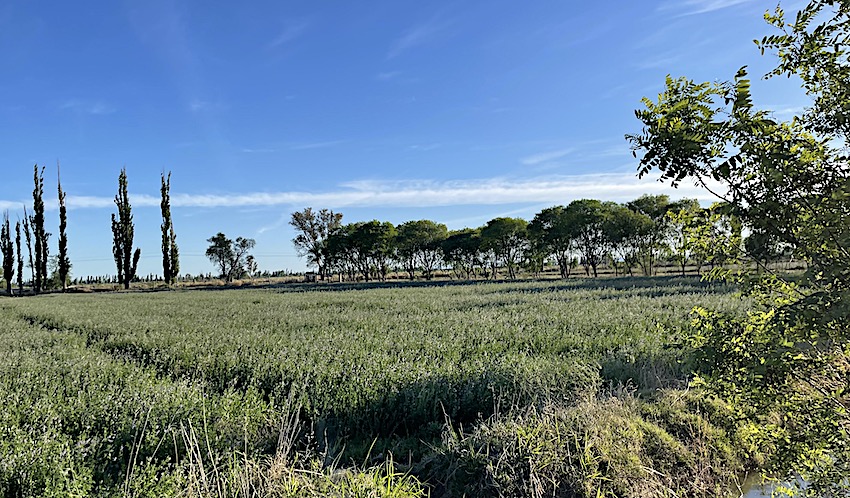 New Industrial Barn/Warehouse: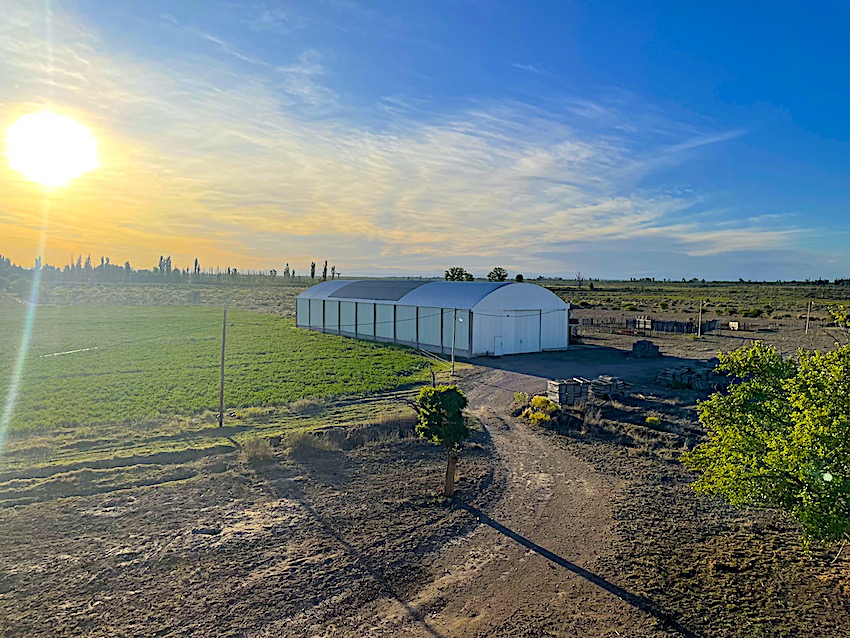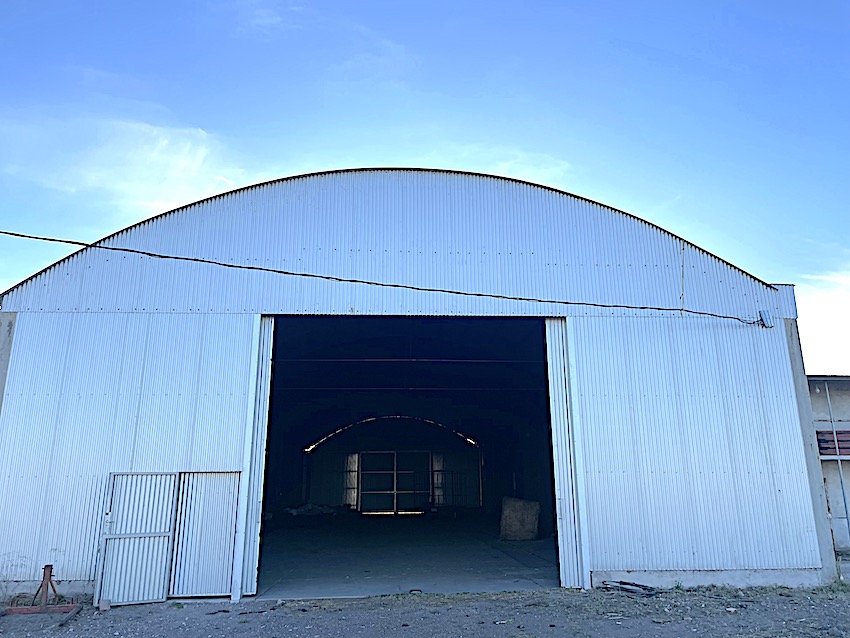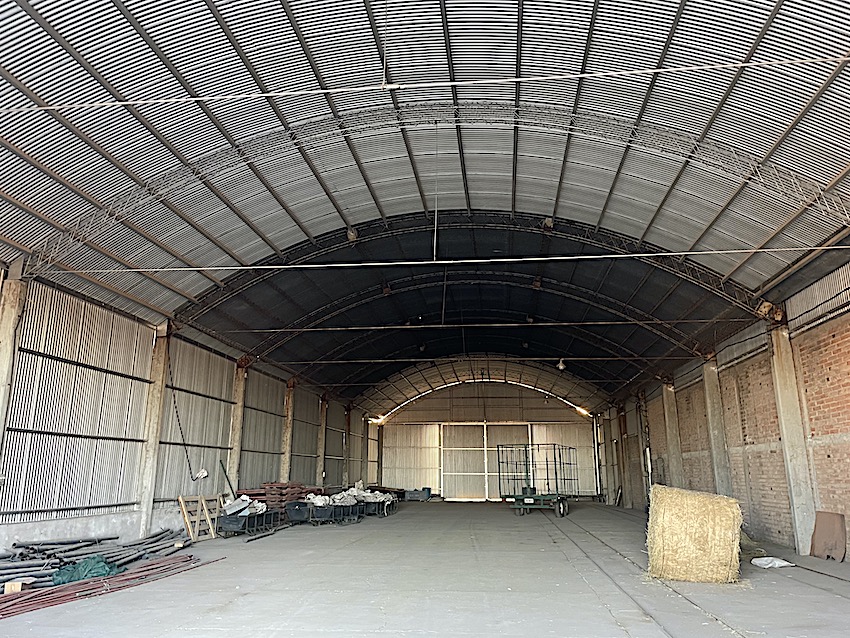 Cattle Corral & Chutes: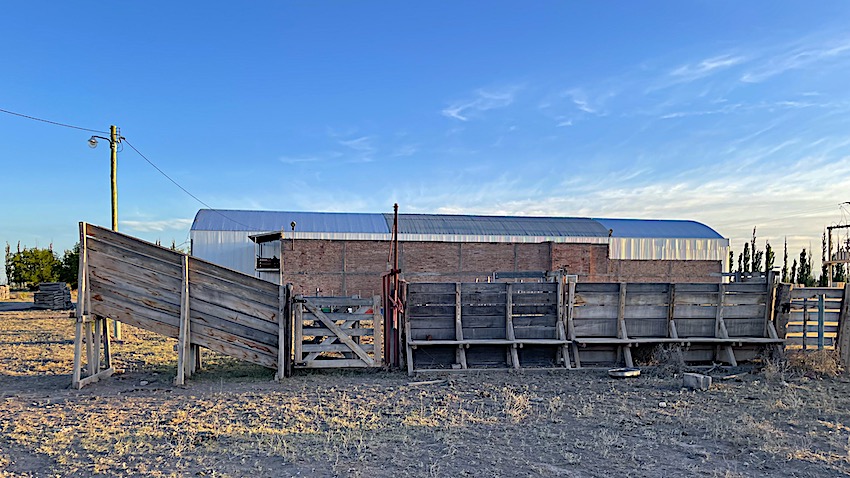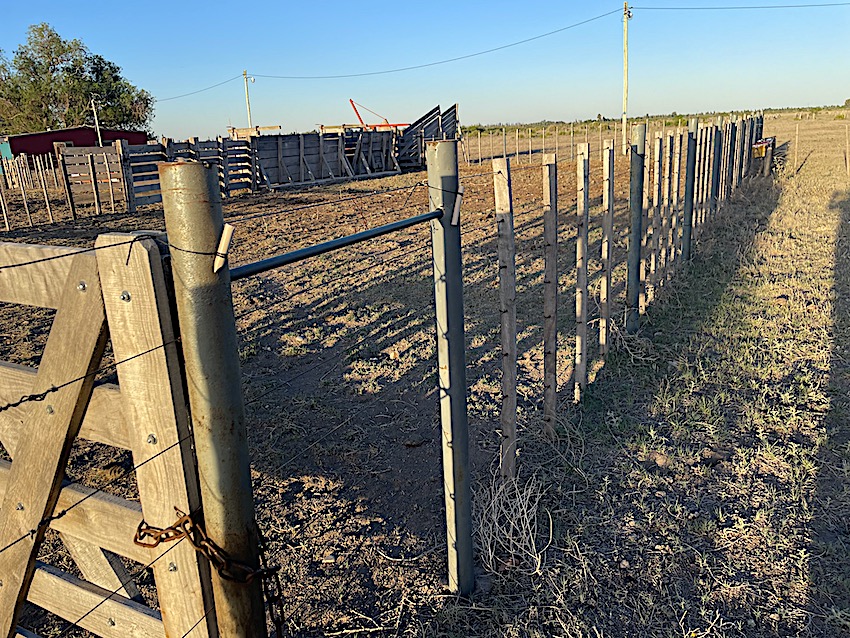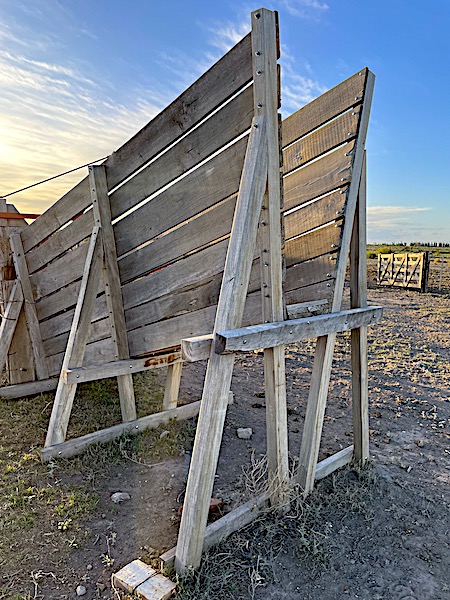 Worker House: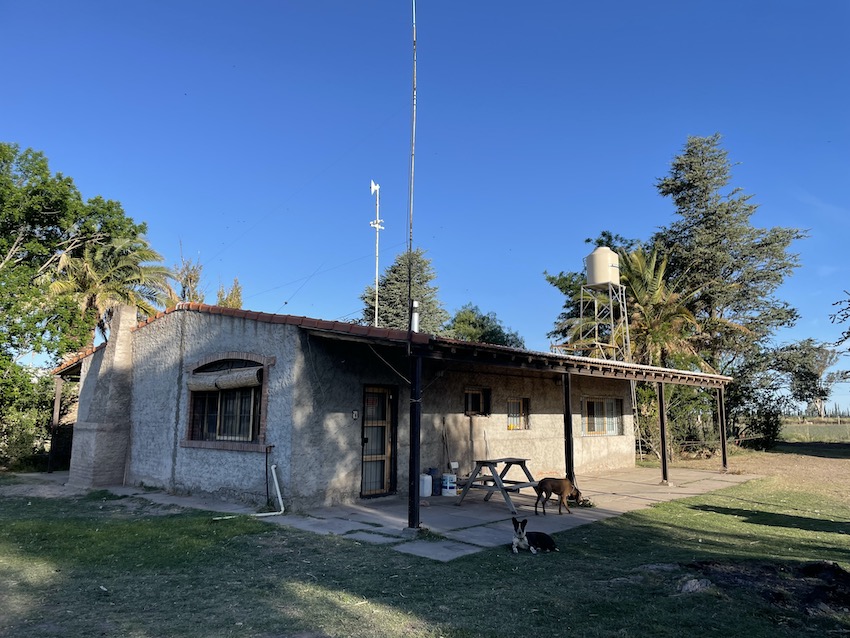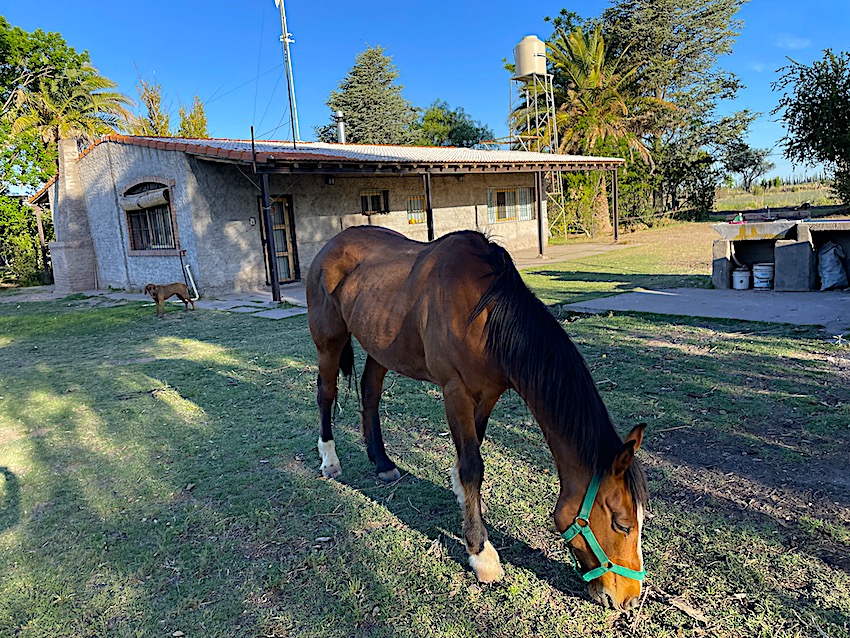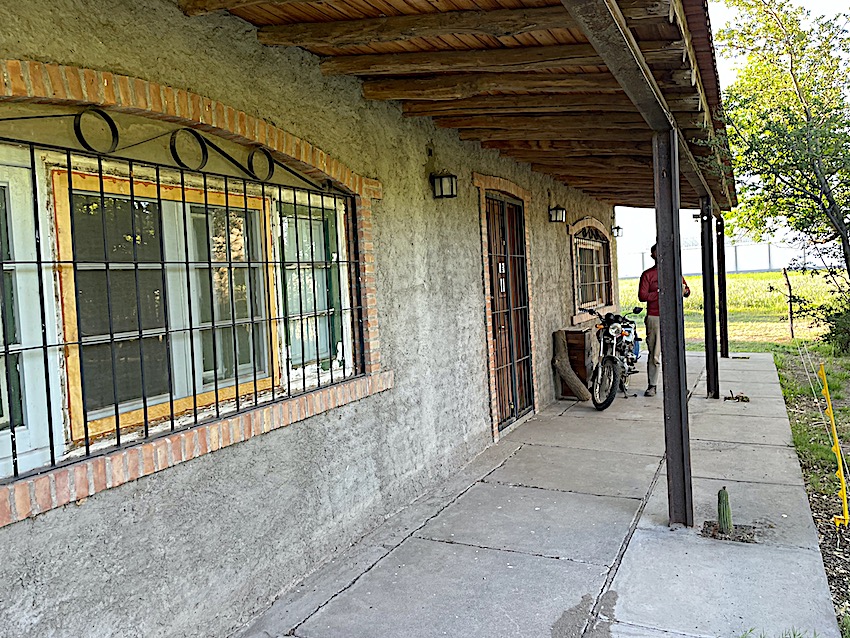 Irrigation Well: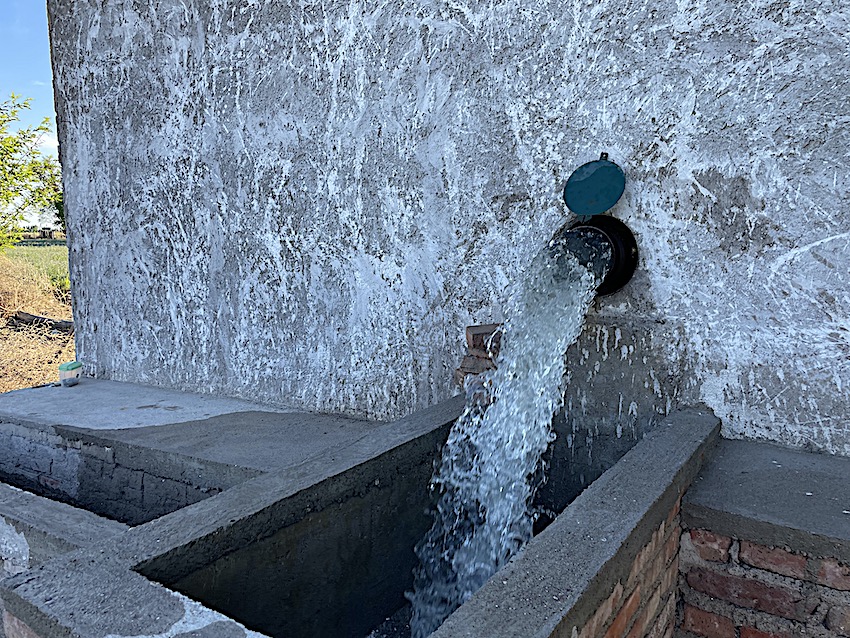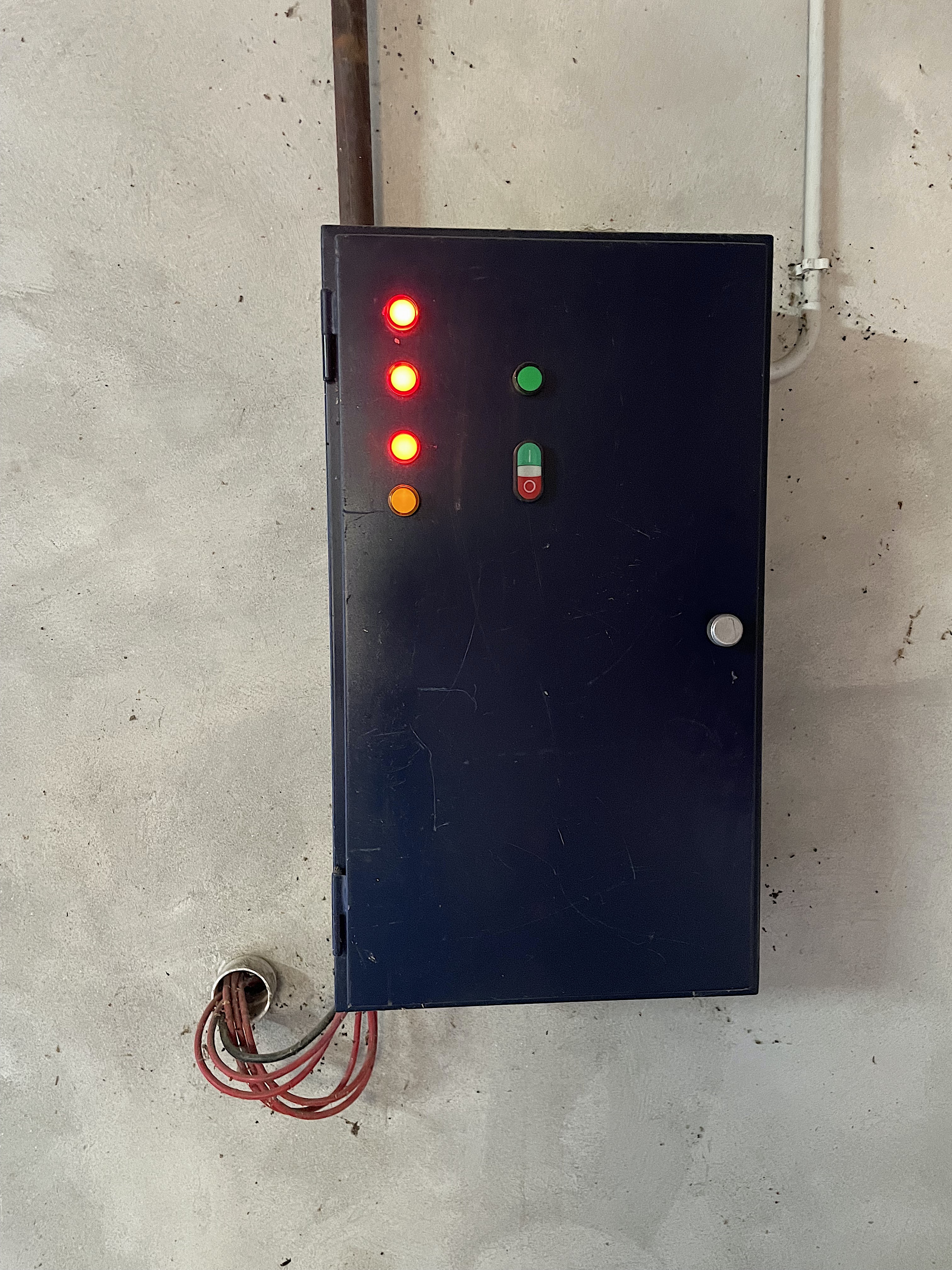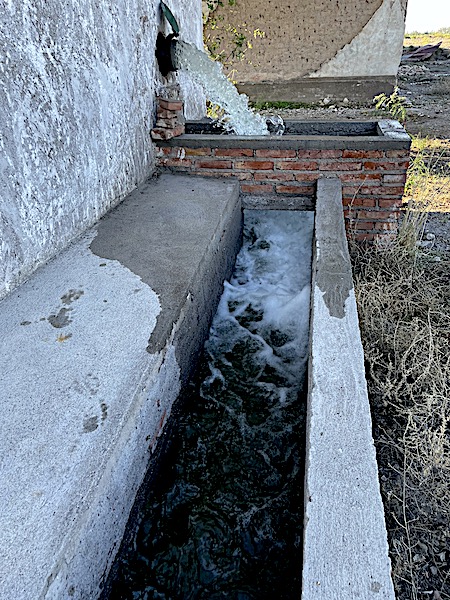 Commercial Truck Scale: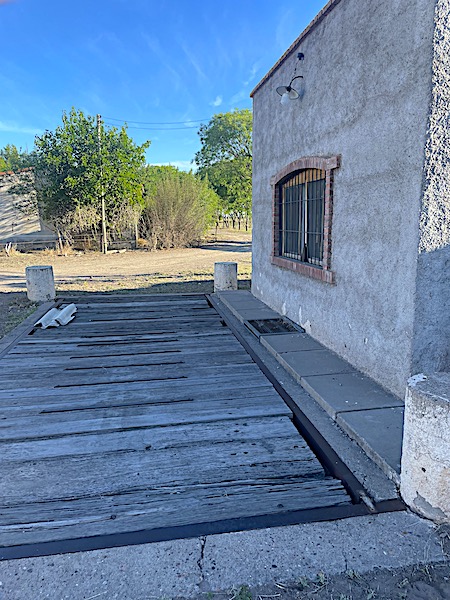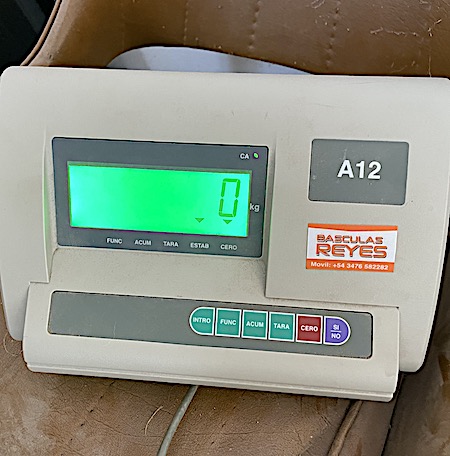 Old Winery: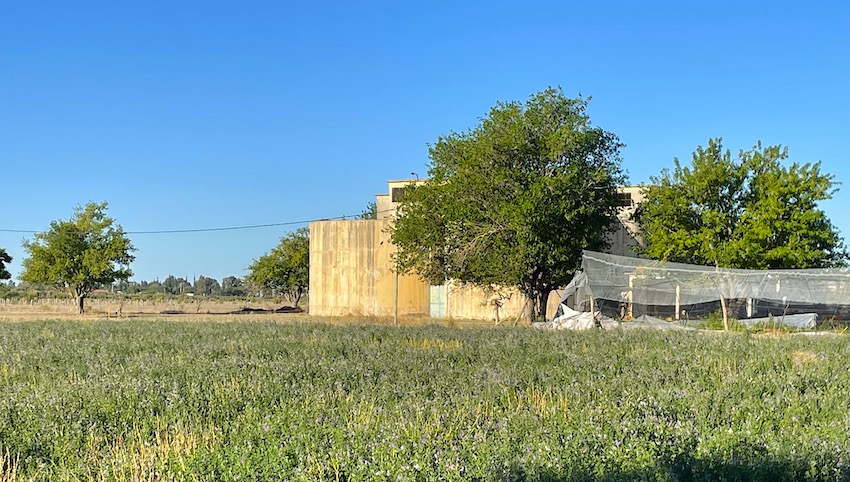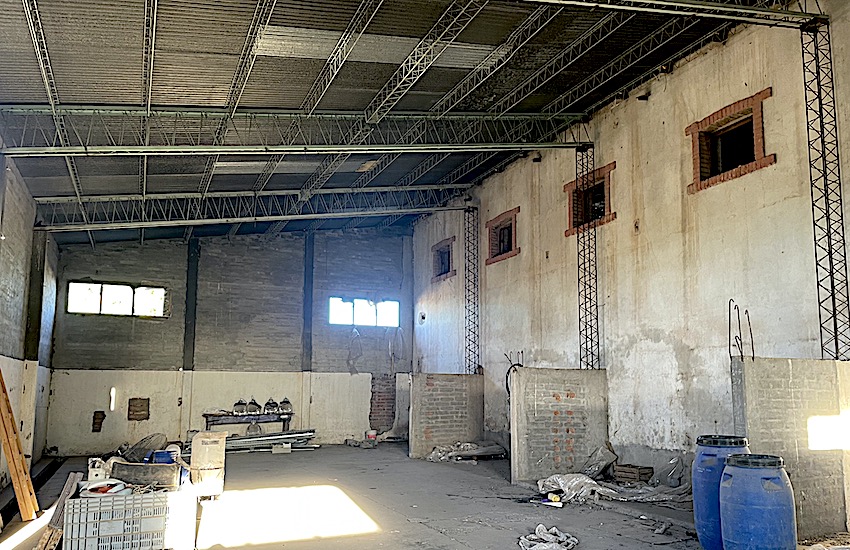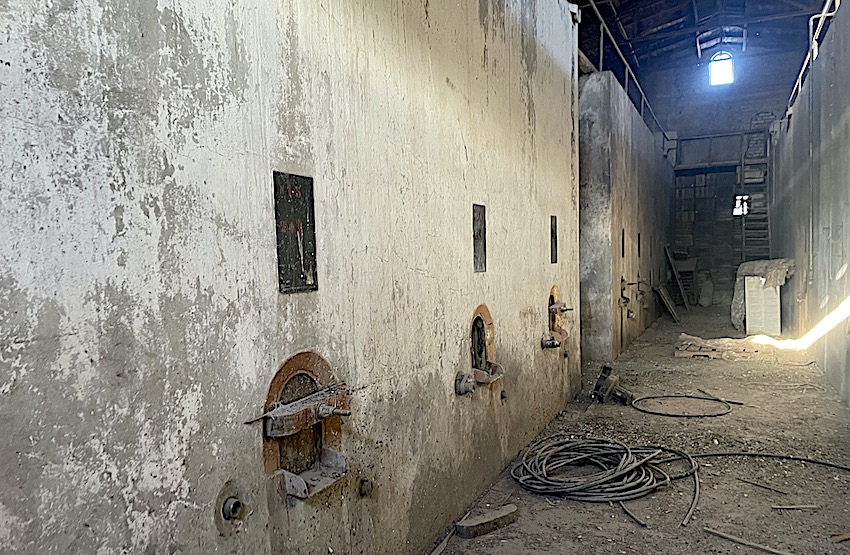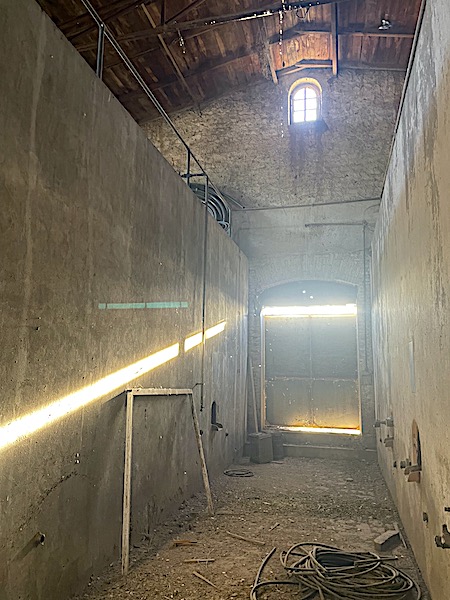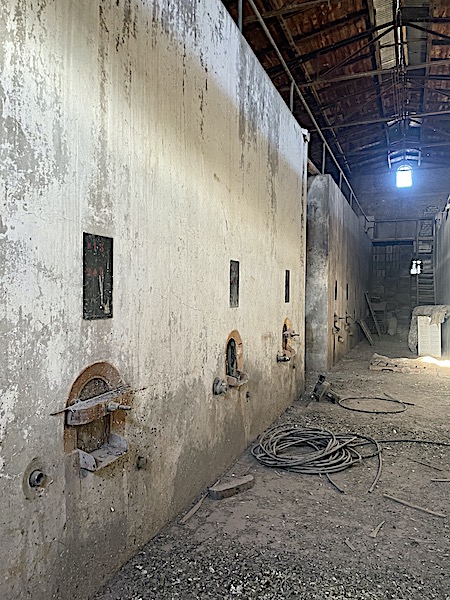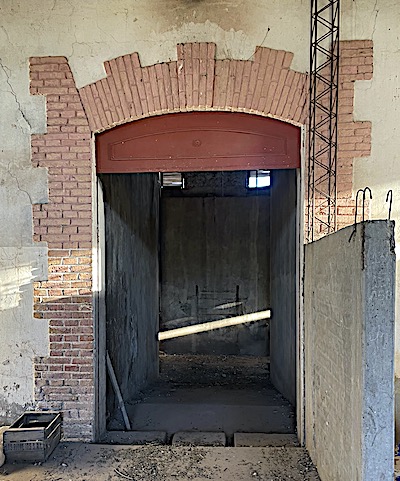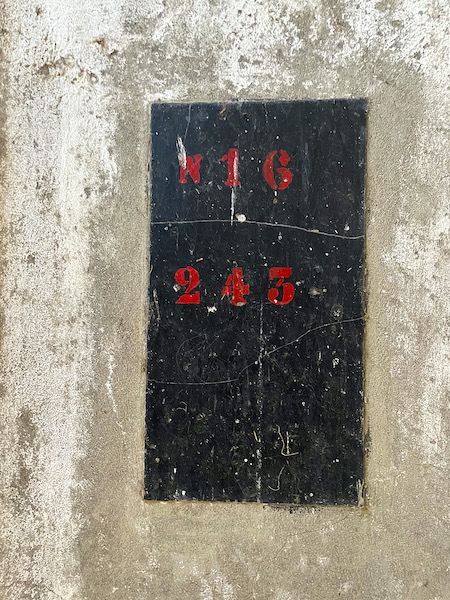 Former Drying Facility and Warehouse: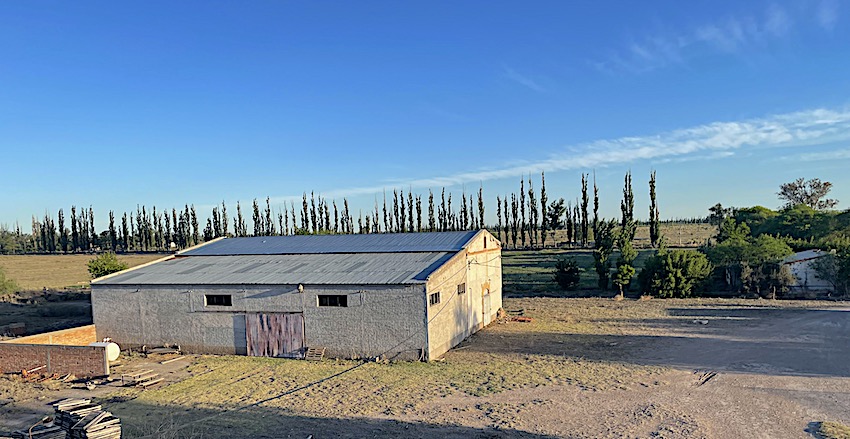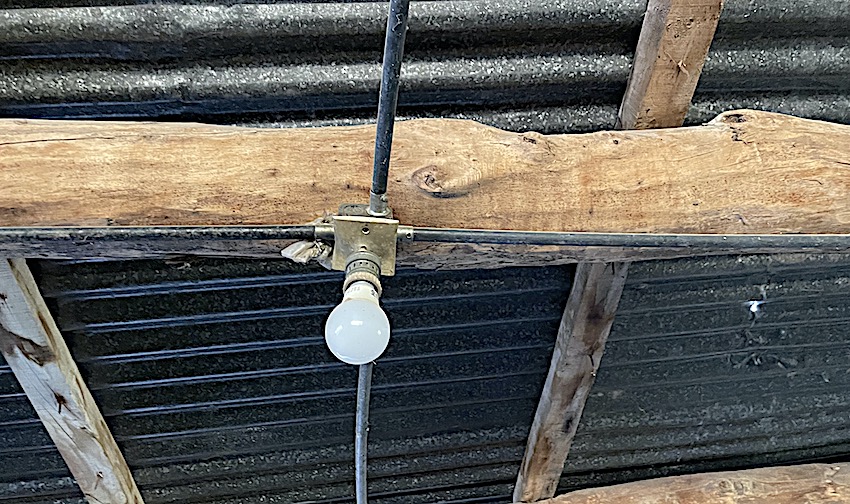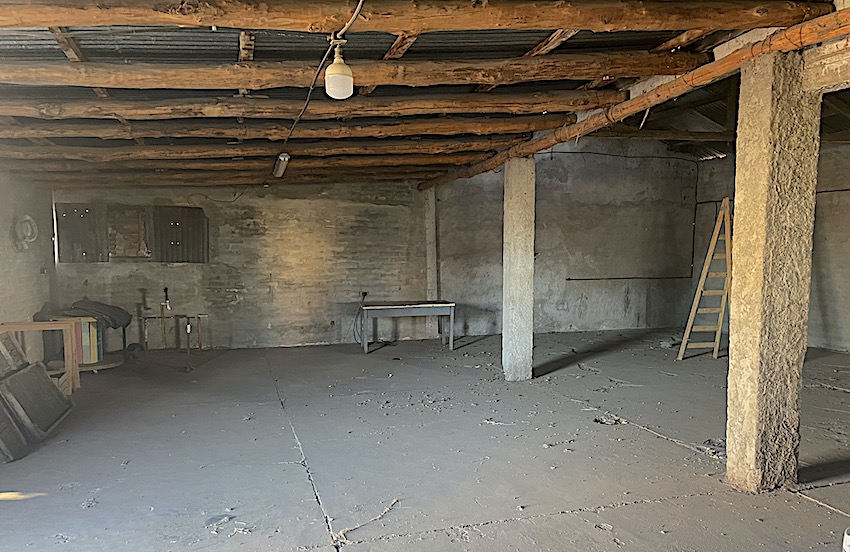 Other Views: